From Fenom's Facebook page:
We have 100 new Fenom white-belts we would like to give away! You pay the shipping, we'll throw in the belt. Please email to info@fenomkimonos.com and we'll get one out to you. Tell a friend!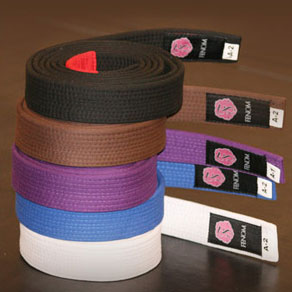 I love my Fenom white belt. It is thick and comfy. After having worn it in, it's pliable, sturdy and feels amazing. There are at least 18 white belts reading my blog, and I know that some of you are women, so get your awesome, FREE white belt today!